About us
About the championship
Once again in the 30.06-1.07.2018 we are organising huge event - 3rd All-Polish Arabian Horse Championship Radom 2018.
Poland is worldwide famous for the best horse breeding. Polish Arabian horses rank leading positions in World paddocks. Therefore, our aim is to gather in one place all "best of the best". This outdoor event has already permanently signed up in calendar of Mazovia's events and gathers crowds of pure Arabian blood lovers.
Congratulations!
Winners 2016
We recollect here the most beautiful exhibits of 2016. These arabian horses won 1st all-Poland Championship of Arabian Horses in Radom in 2016.
At the weekend on 9-10 July 2016 new horse championship took place. This fabulous event gathered together 65 unique horses that are signed into Polish Stud Book of Arabian Horses. The championship was perfomed on the outskirts of Radom, on the area of Radom Aero Club (Sport Airfield Radom-Piastów).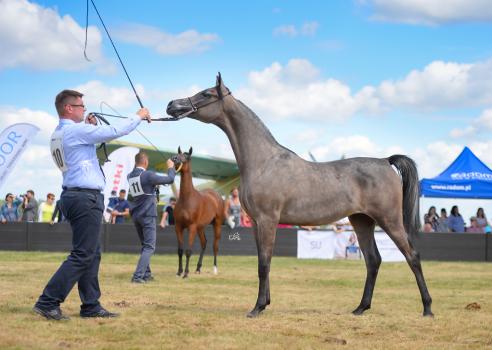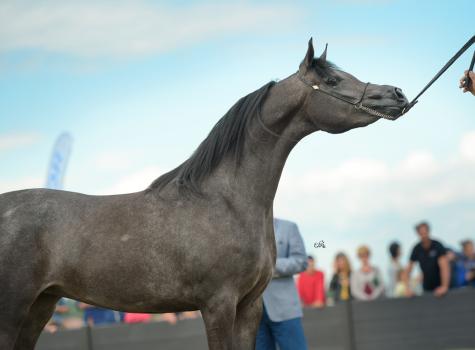 III Place
I Place
II Place
Prunella
(Abyad AA - Pradera/ Hlayyil Ramadan), scored 20 points for purebred type and finished with 92,33 points.
Atakama
1 years old mare coming from Janów Podlaski (Empire – Atma/Ekstern), Ekstern's daughter.
Wasalia
(EKS Alihandro - Wasa/WH Justice) from Falbork, scored two "20s" in gaits category and got 92,5 points in total.
How to find us?
CONTACT
Championship Office:
email: biuro@czempionatradom.pl
mob. +48515 718 819


Location:
Sport Airfield Radom-Piastów,
26-600 Piastów, Poland